Cat Et 2014A Full Service Download & Installation Service Cat Et 2014a Download
Cat Electronic Technician (Cat ET) is the diagnostic software required to communicate, diagnose and service electronically controlled Cat engines and machines. Cat ET provides real-time updates on machine status, as well as diagnostic and event codes, allowing users to see and repair problems quickly.Cat ET is designed to run on a personal computer (PC) or laptop under Microsoft Windows XP/Vista/7/8. It is used with CAT comm adapter to configure the on board computers of CAT machinery.
Category: Diagnostic tool Software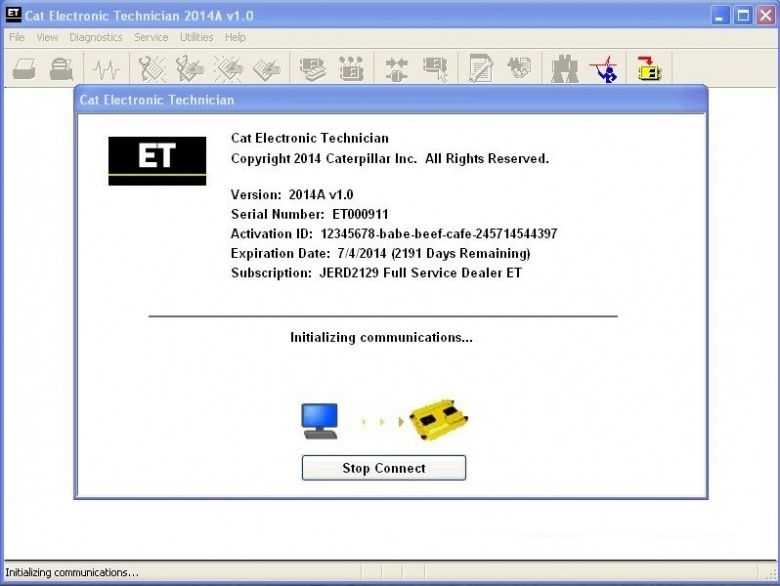 Versaion: 2014
Languages: multi-language
Region: All regions
CAT ET FEATURES
1) Dual Data Link Using Third Party Communication Adapters
2) Colors of Graph Lines
3) Product Link Training
4) Programmable Monitoring System
DIAGNOSTIC SOFTWARE CATERPILLAR ET FUNCTION
– View active and logged diagnostics
– Record and log performance data
– Graph a group of status parameters
– Change ECM configurations
– Perform diagnostic tests
– Perform calibrations
– Print reports and diagnostic results.
– View the current configuration of an ECM
– View events where irregularities occurred and were logged by the ECM
– View the status of a group of parameters (temperatures, pressures, etc.) simultaneously
Price & info : Contact Us