Caterpillar ET Factory Passwords Generator for ET 2009-2020 working
Caterpillar ET factory password 

Generator
ECM password generator Caterpillar ET. 
For all versions. Work in all Windows XP operating system. Vista, win7,win10
How to use it ?
many people will ask this question,
 it is very easy to use ,pls follow the pic .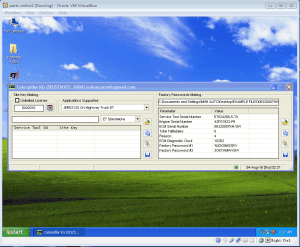 Generated passwords in the green line,important that it have green dot,working 100%
and the password Generator  does not work because of your OS and cpu.
Now Cat et factory password generator can working with your et software, 100% working ,because  we've created a virtual machine.